Escape from Anxiety and Stress!  Reach Higher Levels of Thought!  Remove Fear!
Fear, stress and anxiety cause many of the diseases mankind struggles with on a daily basis, and experience shows us that surgery and pills have not made them disappear  . . . but have in most cases only prolonged or exacerbated them! What do we do?  How do we advance?  Peggy Sealfon shares answers in her book Escape From Anxiety.
Peggy says there are a "variety of life changing modalities from ancient yogic techiques" that will help you overcome immense and minute obstacles that the human experience has flung onto the "trails of life." Moreover, she says her programs will not only "integrate (your) mind and body," but help you "reconnect to your inner power."  You will find yourself overcoming problems with relationships, sex, weight, sleep and pain; counteracting obesity and diabetes; ejecting self-limiting beliefs that sabotage your happiness; partaking of "energy medicine" which she says is the "new frontier of self-healing" and literally removing your healthcare from the hands of the medical world, and placing it in yours.  
Discover how she does this at 5pm, September 20, 2015 on "Talk to the Author" with Dr. Mamie Smithon eamtradio.com. To get a head start, go to herwebsite and grab a copy of the book before the show!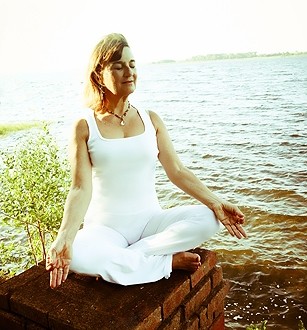 Ms. Sealfon is a Personal Development Coach, Wellness Specialist, Author, and former Journalist at the New York Times who writes from personal experiences, courage and years of helping others .  Here is what one reader says about "Escape From Anxiety:"
In just the first few paragraphs, she was spot on with identifying what my personal problem(s) were–she had me at page 1!  As you continue to read, and she writes in a style where you don't want to put the book down, (ask my dentist, as I tried to read while getting a cleaning), you increase in motivation and empowerment.  Peggy really makes it seem so easy in the beginning, and she gives . . . tips on what to do long term for continued success."  Alesha R. Brown

Another reader says, " A must read!  Written from the heart, full of practical advice." Kathryn Leib Hunter, CEO of the National Alliance of Mental Illness
Now that I have your attention  . . . we both will:
See you @ the interview! 
Social tagging:
anxiety
>
stress
>
things unfolding
>
unfold perfectly