A ROSE UNFOLDED
JOIN US NOW
THE UNFOLDING OF A ROSE CHARITY:  DETROIT RESCUE MISSION MINISTRIES:  DONATE NOW. ONE LIFE, ONE DOLLAR.
The Unfolding of a Rose pays tribute to the late Meta Rose Fluker-Yett. It expresses her concept of life, activity, and love of people. For over 17 years, she dedicated her life to connecting people with fashion, design, business acumen and man's humanity to man. These ingredients define the foundation of our mission.
As we reach out to people around the world, the force behind this outreach is the continuous unfolding of love, respect, kindness and impartiality. Many avenues will be explored, opportunities sort, and successes achieved. The Unfolding of a Rose represents the unfolding of ideas in human consciousness.
Each person is composed of an infinite supply of ideas. Let us use these ideas to serve mankind through higher levels of thought, deeper contemplation, inspired effort, solid commitment, and persistent achievement.
Growth in Spirituality and Personal Development Improve Business 
The founder of Rio Boutique, Meta Yett, understood the importance of combining business and spirituality in her journey of personal development.  She knew as spirituality increases, business evolves, and personal growth flourish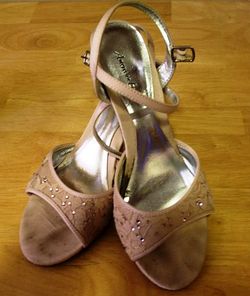 http://stores.ebay.com/CLASSILUX
What is spirituality?  Wikipedia says, "spirituality can refer to an ultimate or an alleged immaterial reality; an inner path enabling a person to discover the essence of their being."  It is one's divine connection–man's oneness with God–the inner soul or spiritual sense that serves as the foundation of thought, word and deed.  Without it, one wanders in a sea of misconception, illusion, and spiritual imbalance.  Spiritual awareness leads to higher levels of thought, grace, and revelation.  It lifts us to the joy that none can take away, the wealth of ideas that are constant, and the business of doing good.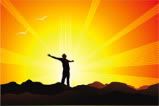 What is personal development?  Consulting Wikipedia, it is that "development (which) includes activities that improve awareness and identity, develop talents and potential, build human capital and facilitates employment, enhance quality of life, and contribute to the realization of dreams and aspirations."  Wow, what a mouthful?  Closer observance emphasizes how spirituality and personal development intertwine–one being the core or center of being of which all intelligence, wisdom, understanding and substance have their source, and the other, personal development, being the recipient of this deeper knowledge, culminating in positive action and implementation.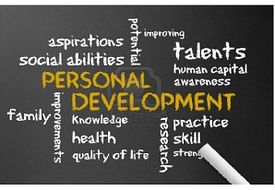 How does this recognition help in establishing and growing a business?  A business can be defined as the buying and selling of commodities and services to others–distributing these goods and services to consumers, and enhancing their lives.  Thus, it becomes essential that businesses "get it right."  Money and material growth cannot be the focus of growth and development.  Why? Because such shallowness breeds greed, irresponsibility, shoddy preparation, and immoral practices.  The "bottom line" cannot be the center and circumference of all business activity.  Business ownership needs personal development, and personal development derives from spirituality–the foundation of everything.  All three work together for the betterment of mankind.  Not only does spirituality include inner growth, it directs the manifestation of this growth through outward activities.  Actions follow thought, so getting it right means feeding and enlarging consciousness with supernal freshness.  The force that allows this consciousness to reach the mountain-top of success, is love–divine love–love that demonstrates "love thy neighbor as thyself."  Every individual is a neighbor.
Have you ever wondered why many wealthy and prestigious people are so unhappy, suffer from emotional and mental instability, and even kill themselves? They got it wrong!  Money, popularity, and power, became the focus of their lives, and these always lead to mental destruction.
Meta knew this.  Her life was her spirituality.  It dictated decisions, finalized transactions and developed business acumen through prayer, meditation and divine revelation.  She loved people, and her richness accrued not from an enlarged bank account, but an enlarged consciousness, filled with hope, faith, laughter and joy.
THE UNFOLDING OF A ROSE
"What Inspired you to write this book?"
"I wrote The Unfolding of a Rose because I believe my daughter's story should be told. Every person has a specific purpose for living. That purpose is to give to the world, thoughts, words and experiences that no other person can give. Each person's individuality is unique to himself. These expressions of individuality should not be a hindrance to the world, but should help make it a better place to live–thoughts that establish hope, faith, courage, strength, persistence and a sense of well-being, no matter what the circumstances are. These in turn, help everyone gain a higher sense of what life is–the divine activity of thought. The Unfolding of a Rose is my daughter's and my gift to the world."
Anonymous
How the disciples of Christian Science cope with fatal illness.
Posted August 29, 2008, 2:45 AM EST: I am always curious about the principles of Christian Science and wonder how the disciples of Christian Science would cope physically and psychologically when they themselves and their loved ones are struck by the fatal illness such as cancer. As one of the Christian Science people Mamie L. Smith shed light on the uniqueness of her faith to the readers of her book, THE UNFOLDING OF A ROSE, by explaining how her faith in Christian Science sustains her through her hardship and sadness of losing her daughter to cancer. After Meta, her daughter, passed away she picks up pieces of their business and continue on. Smith is an educator and a businesswoman and she neither claims that she is a scholar in Christian Science nor a professional writer. Yet this book is worth reading as a well composed case study of Christian Science belief and practice. My dear Mamie Smith, I am glad I read your book!
Anonymous
A reviewer
 Reader Rating 

Posted June 17, 2008, 10:53 AM EST: Mamie L. Smith in her book 'The Unfolding of A Rose' opened my eyes to the weakness in my faith and to the strength, courage and grace shown by the author. The author lost her beautiful Rose while she was in full bloom but Meta's grace and courage lingers like perfumed air.
A Reader of The Unfolding of a Rose
Good morning Mamie:
Thank you for your kind words of encouragement. I am certain you were
personally healed while writing about "The Unfolding of A Rose", because I
was healed while reading it, as I am sure other readers will experience as
well! This writing made me cry, laugh, gave me joy and hope. Your daughter
gave so much of herself while servicing her clients (family and friends). I
have yet to find a salesperson such as Meta's lovely spirit. I am still
wearing so many of the beautiful accessories (earrings, dresses, suits,
coats and hats) that Meta sought out for my personal use. Compliments and
admirations have not ceased on the purchases that I utilize that Meta
selected for me with her savvy eye for fashion; and, I will never forget the
wonderful conversations, kindness and love that she showed to me during our
relationship. Keep hope alive in your writings and please know that Meta
will never be forgotten. In my opinion, this book is a success! Give my
regards to your Granddaughter! May God continue to bless you and yours.
Love always!
P.S. Happy Belated Birthday. We share the same date – – October 19th. I
am blessed to have turned 60 years old, in good health, saved, sanctified
and filled with the Holy Ghost. Let's give God the Glory for the gift of
continued life. Love back!
IF YOU FOUND THIS SITE OF VALUE AND WISH TO SUPPORT, HERE'S A WAY . . .