Welcome to Talk to the Author!  We are happy you are reading this page. Dr. Smith would love to have you on her show!
Contact us @smithmamie@ymail.com.
TALK TO THE AUTHOR with DR.MAMIE SMITH
If you are an author, we want YOU! 
The EDUCATIONAL ARTS SOCIETY sponsors "Talk to the Author with Dr. Mamie Smith", a radio show dedicated to authors who have GREAT stories to tell, but no platform to tell them.  Because you are not a celebrity, you are not asked to enter the world stage like Maya Angelou, Oprah Winfrey, Hillary Clinton or President Barack Obama. 
 Like Dr. Smith, you are just a "regular person" with a story to tell–a story that will benefit all mankind.
NOW there is a world platform for you.  You will appear on Eamtradio and have your story heard around the world.
Educational Arts Society is a 501 c (3), tax-exempt, non-profit corporation.  Check them out @ http://easzmusic.org/.   
Talk to the Author with Dr. Mamie Smith is sponsored by Educational Arts Society (EAS), a 501 © 3 tax-exempt non-profit organization which provides a platform for authors to present their books worldwide.   Participants are chosen based on book genres and topic discussion.  Please send us a link to your book website for information about you and your book.
Presently, we are not funded by any state, local, federal agency or foundation . . . all funds are derived from donations, fundraising, sale of DVDs, CDs and honorariums.  Thus, EAS is appreciative of authors and other guests who appear on the show for any donation that helps achieve its goals and objectives.  A donation, however, is not a prerequisite for appearing on the show.  All donations are tax-deductible, and an organizational letter will be sent to you for the current year's taxes.
Educational Arts Society's goal is to build, maintain and provide music, art and theater lessons to students who can and cannot afford them; include them in a mentoring program with world renowned, successful musicians and offer encouragement in establishing and building artistic awareness of the arts.  Targeted students must exhibit a cultivated interest is acquiring those skills through confidence, consistency and commitment.
EAS looks forward to hearing from you.  If you have a friend who has written a book, please forward this blog post to him/her.
"The Duane Parham Show" @ http://eamtradio.com
is a spot to "park" your business on Sundays from 6pm to 8pm!  
It is a worldwide network that reaches 4. 2 million listeners, and DP interviews artists all over the world–artists whose records or CDs are in your home or computer.
 A local celebrity and national figure himself, Parham's smooth sound on the saxophone soothes the soul, but on Sundays, he's not "on the saxophone, he's on the microphone."  Let him "work for YOU!
Take a look at the levels and select the one most comfortable for your business and budget:
Prices of Sponsorships for One Program
Bronze Level – $25
One 30-Second Spot
Name & Logo on Printed Material
Silver Level – $50
Two 30-Second Spots 
Name & Logo on Printed Material
Gold Level – $75
 Three 30-Second Spots
Name & Logo on Printed Material
Platinum Level – $100
 Four 30-Second Spots
Name & Logo on Printed Material
Directions:
Download a picture of your company's name and logo and send it to smithmamie@ymail.com or call Marketing Manager, Dr. Mamie Smith.
Include at least four things you would like said about your company. 
Example:  "Rio Boutique, an upscale women and kid store – a store where a woman can get everything except shoes."   Once you have chosen a level and  contacted us, an invoice will be sent to your company or you, and once paid, the process will begin.
 Go to http://easzmusic.org/donate  and donate $25 to $100 depending on the level you choose, to Educational Arts Society, Inc. (EAS) or send a money order to Educational Arts Society, Inc.  P.O. Box 27335 Detroit, MI 48227.  Make the money order out to Educational Arts Society, Inc.
Contact us via email to let us know when the deposit was made. Money orders must be received 7 business days before the sponsorship can begin.  During that time, your business will be promoted on numerous social media sites.
 Your sponsorship will begin the next show (Sunday) after the deposit has been made or the check received.  If you have an article,  blog or website, we will be happy to place the link in your written ad, and direct customers to you.
The Duane Parham Show
Unfamiliar with Duane Parham?
Take a "listen" to some of his smooth jazz!
Do You Need Fresh Air in Your Home or Business?
Click here and begin the journey:
 Filter Queen Challenge
What Our Customers and Staff Are Saying
Read what our customers and staff have to say about Breathe Fresh Air.
We've owned a FilterQueen for 21 years and we've never had any problems with the FilterQueen Household Cleaning Unit. I used it on my daughter's house and you can definitely tell a difference from the bag style cleaner they use. My husband uses it in the summertime to take the allergens out of the air to help his allergies and it makes a big difference. We've also used it to thaw out the pipes when they froze during the winter. We wouldn't own any other air filtration household cleaning unit.
Grover & Doris
SEVEN POINT 2
THE ALKALINE COMPAMY
7.2 Recovery with HydroFX:
Experience the Power of Molecular Hydrogen with this Amazing First of its Kind Product.
7.2 Recovery with HydroFX® is a unique blend of redox-active, hydrogen-generating alkaline minerals. The patent pending process used to create HydroFX® was developed by a PhD, Chemist and Scientist with 30 years experience in this field. This breakthrough proprietary formula has been clinically tested to release molecular hydrogen, produce a negative oxidation reduction potential, create an anti-acid, alkalizing effect and to increase cellular hydration.
Visit:  http://willieanderson44.sevenpoint2.com
Check the Daily News — Right Now!
National News     Stocks     Your Money
Small Business  Economy  Leadership 
Bank earn
ings

 have never been more complicated . .
Citigroup released a cumbersome, jargon-filled, 101-page earnings announcement. How can Washington possibly regulate entities like this?
FORTUNE — You would think that a well-researched and insightful book about the Washington legislative process would have nothing in common with a big bank's quarterly earnings news release. But you'd be wrong.
Detroit, hopefully, has hit rock-bottom and is making its way back to middle ground.  There are signs everywhere:  people-walkers, people-shaker and movers, employees, short-term stores, restaurants, stadiums, revitalization and more . . . .
Even though bankruptcy hovers in darkness, progress blossoms in the light. Detroit will return!
Take a look at the good, the bad, beautiful and ugly . . . .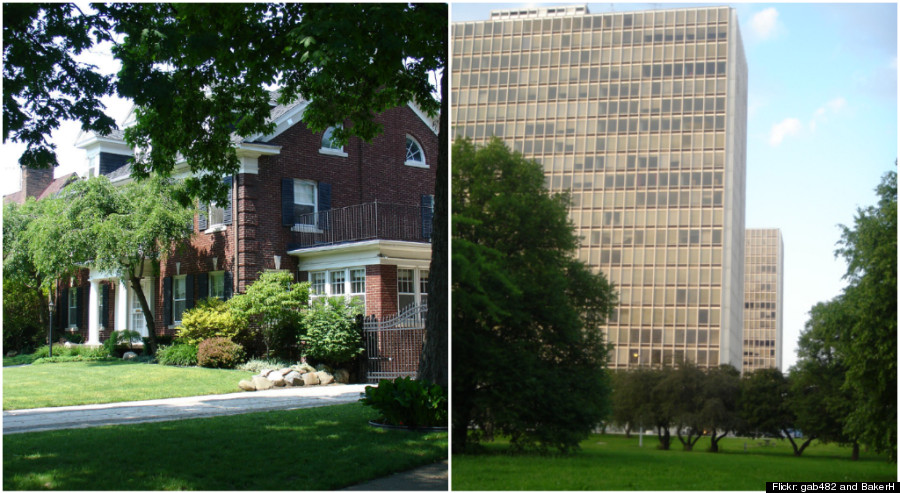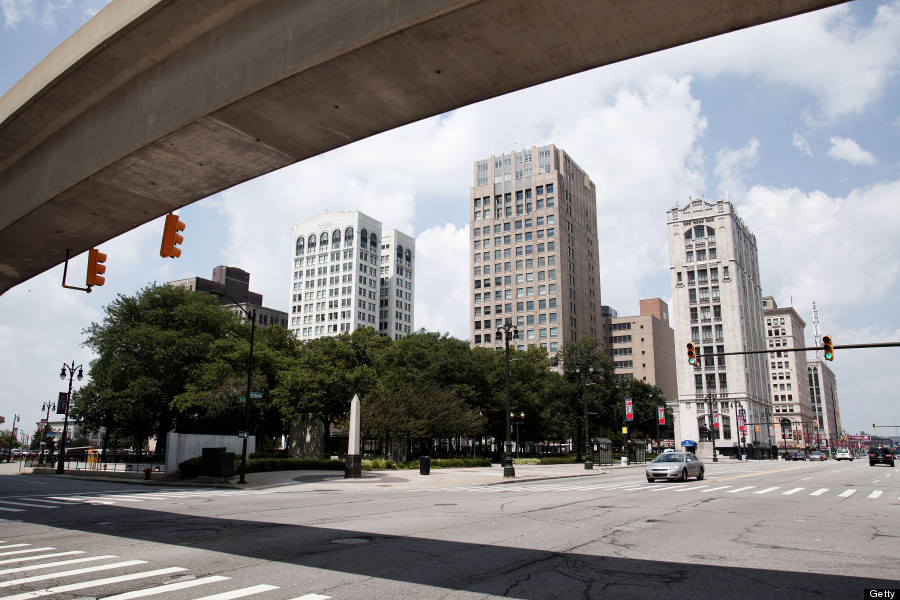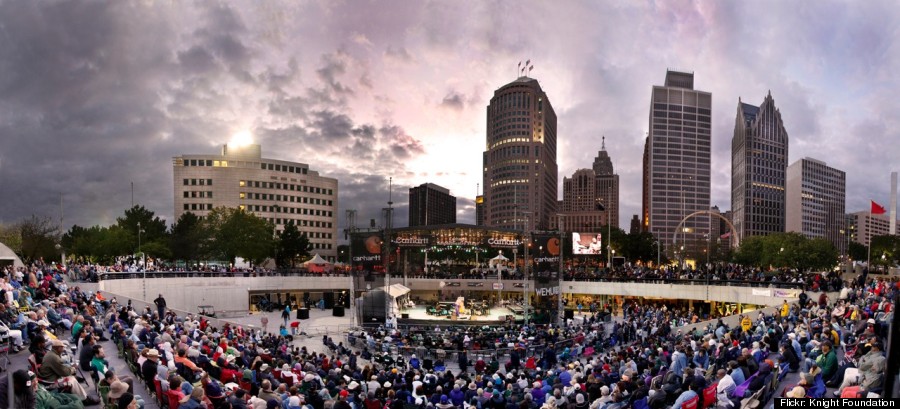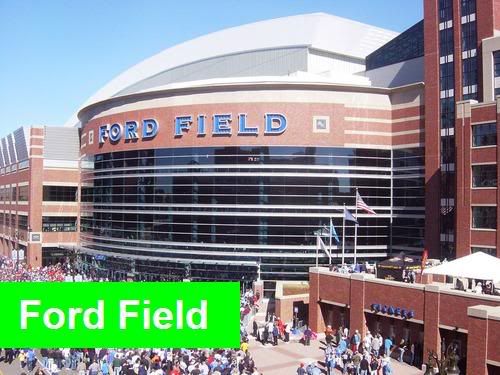 To see the artists, article and entire collection, click here: